Hello #Royalties
Allow me to introduce myself, or is it re-introduce now? I mean it is a new and improved version of my initial blog. New domain. New site theme and structure. I have worked so hard to get to where I am and I must say that I am proud of myself. So, let's get to it!!
My name is Sithembiso Gugulethu Mbatha, really though everyone just calls me Gugu. I am 21 years old now, but I started when I was in the year I turned 19. I am many different things, but in this capacity I am proudly a writer. To all my viewers and followers I am hopefully a motivator, an inspirer, a storyteller and maybe even a comedian, if ever I say something funny because we can't be too uptight all the time, right? Check out this video just for you to see me, know that there is a face behind the screen.
That felt so good! I could not upload videos before, but look at me now, smiles and funny faces all around!!
Anyways, maybe the question on your mind is why blogging or why writing? I am lowkey afraid of knowingly being on video and speaking, it is just weird to see myself fumbling and …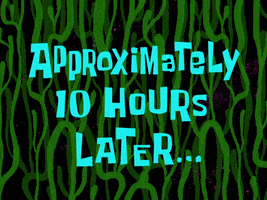 … I am still trying to get the first 2 min perfect. But we are working on it!
The main answer that I wanted to share is that I think there is something special about putting thoughts down on paper. Like a contract it becomes valid and feels binding. It can be read, re-read, interpreted and re-interpreted in different voices in your head and it touches you in more than one way at different points in time.
Of course the occasional video clip summary is much appreciated from time to time. So then blogging is my way of doing that. My public written and video diary and the only one you'll ever get to read or hear about.
The point has always been and always will be to spread love, light and knowledge. As time goes on you'll get to understand what that means to me!
It is going to be an amazing journey, sometimes we will choose to enjoy the ride, and other times we might want to get off of it. It can't always be sunshine and rainbows. I'm here to share my experiences and hope that I am able to inspire someone out there. I welcome all collaborations and thoughts and ideas!
Welcome to my 'crazy, beautiful, sometimes shitty but I love it' life. Filled with experience, gained wisdom, fun and games and love.
Let's be #Royalty
Click like and follow to keep up with awesome content!